BUTTON UP

in

STYLE

With four great fit options, we have the look to

match your personal style.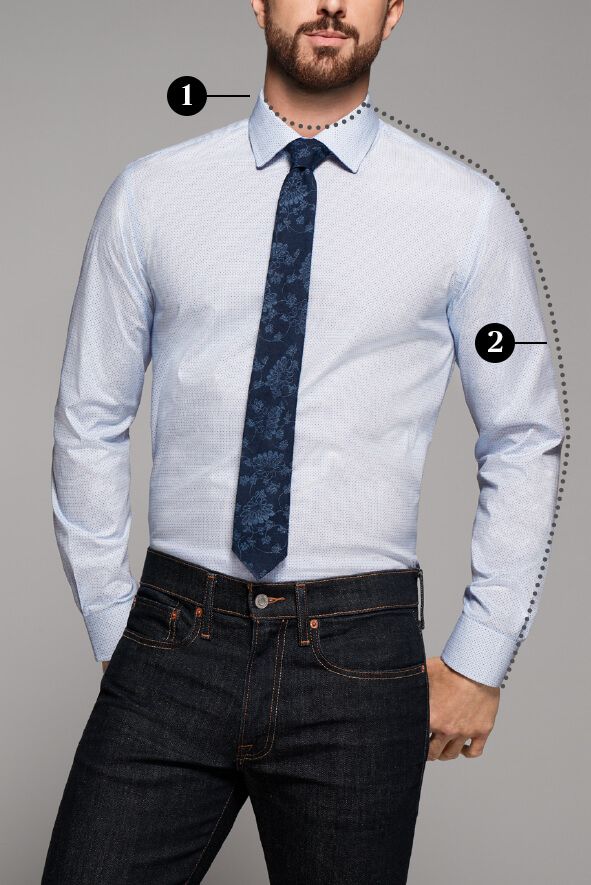 HOW TO MEASURE FOR A DRESS SHIRT
To get accurate measurements, you will need a soft measuring tape and a partner to help. Of course, you can always stop in to any Men's Wearhouse and one of our Expert Stylists will be happy to take your measurements.
1

Neck Measurement

Have your partner wrap the measuring tape around your neck, just below your Adam's apple. Make sure it sits on the skin with no gaps; it's okay if the tape is slightly higher in the back than the front. The measurement should be taken with an index finger between your neck and the tape. It should be snug, but not tight. Take the measurement and add ½".
2

Sleeve Measurement

Let's do this in phases, starting with the arms relaxed. First, place the tape measure behind the center of the neck and run it over the top of the shoulder. Then hold the tape measure there and continue to the elbow. Hold again, then continue down to the wrist, approximately one inch past the wrist bone.

Sleeve length sizes are offered in two-inch increments. For example, if your sleeve length measures 33", you should choose sleeve length 32/33.

These measurements are a guide to help choose the size that will fit you best.
Your exact size may vary depending on the designer label you choose.
WE'VE GOT BIG & TALL COVERED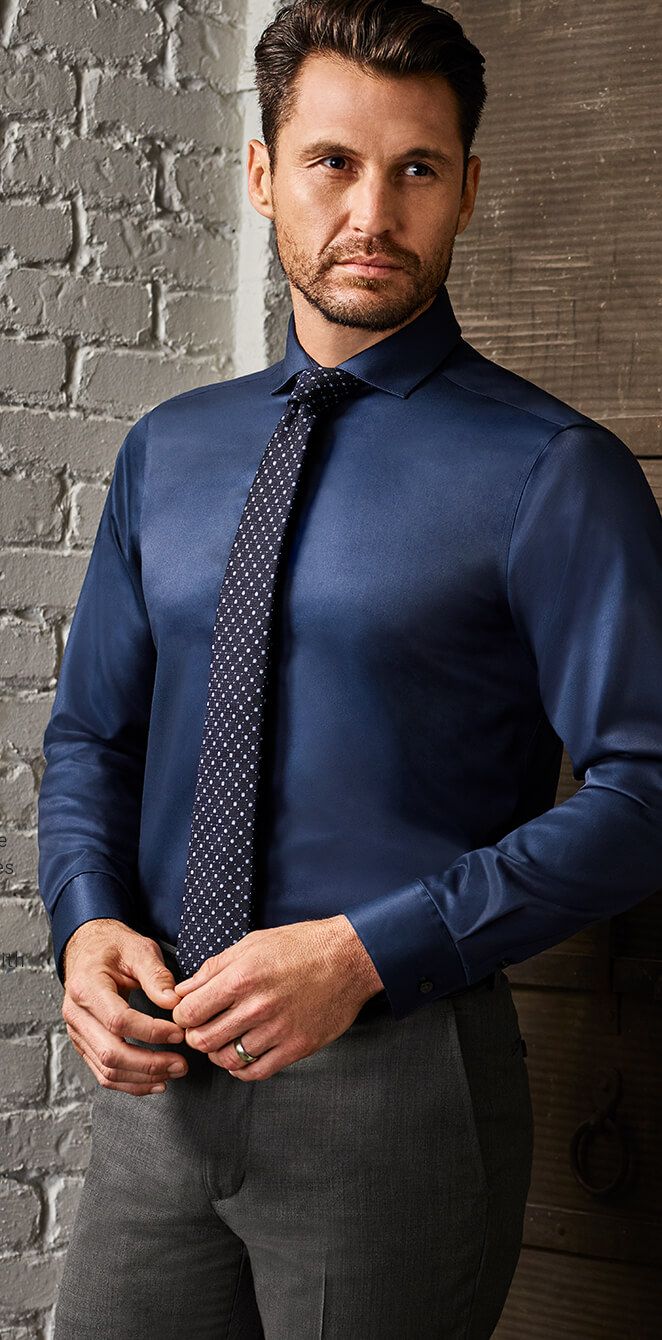 SIZE MATTERS
At Men's Wearhouse, Big & Tall means
Befitting & Tasteful, not Baggy & Tent-like. We have quality clothing made to fit men of all sizes. If you're a big or portly guy, we have jackets that are cut generously through the chest, shoulders and waist. Our pants are relaxed through the seat and thigh. If you're tall, we can accommodate your long arms with sleeve lengths up to 39", extra-long jackets and extra-long ties. We offer shoes up to size 16. From workday basics to weekend casuals, we've got you covered.
SHOP BIG & TALL DRESS SHIRTS
Style tips for Big & Tall men
Avoid skinny ties. Stick with the standard 3"
width to maintain the proper proportion.
Stay clear of horizontal stripes and large-scale
patterns. Keep patterns simple, or stick to ones
like small checks that don't exaggerate proportion.
Men with broad faces should choose a shirt with
a spread collar to balance the proportion, and
avoid a narrow lapel on your suit or sport coat
jacket.
If you struggle to find an off-the-rack fit that
looks and feels good, consider going custom.
LEARN MORE ABOUT BIG & TALL SIZE AND FIT
PERFECT FITS
MADE FOR YOU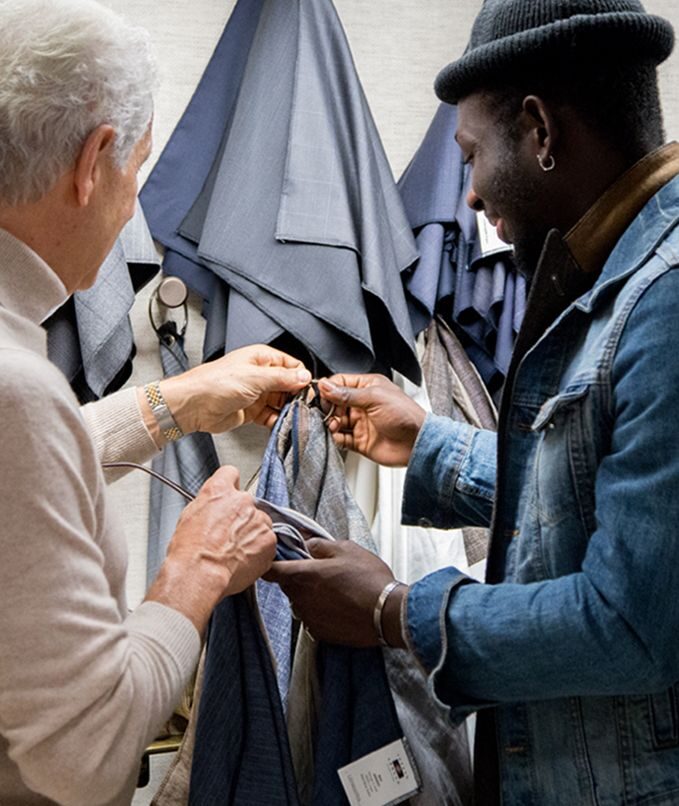 CUSTOM BY YOU
We offer custom apparel for the gentleman

Suits starting at $395
Dress shirts starting at $125
who wants clothing that fits perfectly, complete with personalized touches that make it uniquely his.
LEARN MORE
WE'LL HELP
you find


THE PERFECT FIT

Need more advice? Visit us! Our Expert Stylists are there to help

you find a smart, personalized look at a price that suits you.FIND A STORE